​
Permanent recruitment - constant support for your company
Human capital is one of the most important elements of the success of a modern organization. A stable team, composed of high-class specialists, is a priority for every company, therefore, to meet the expectations of our clients, we have prepared an offer of permanent recruitment.
This type of solution is especially useful for companies that want to hire experts for positions that require specific qualifications, experience and skills. Thanks to a professional recruitment service, employers can save time and money that they would have to spend on conducting the recruitment process on their own, as well as minimize the risk of hiring the wrong candidate.
​
Specialist Sectors
​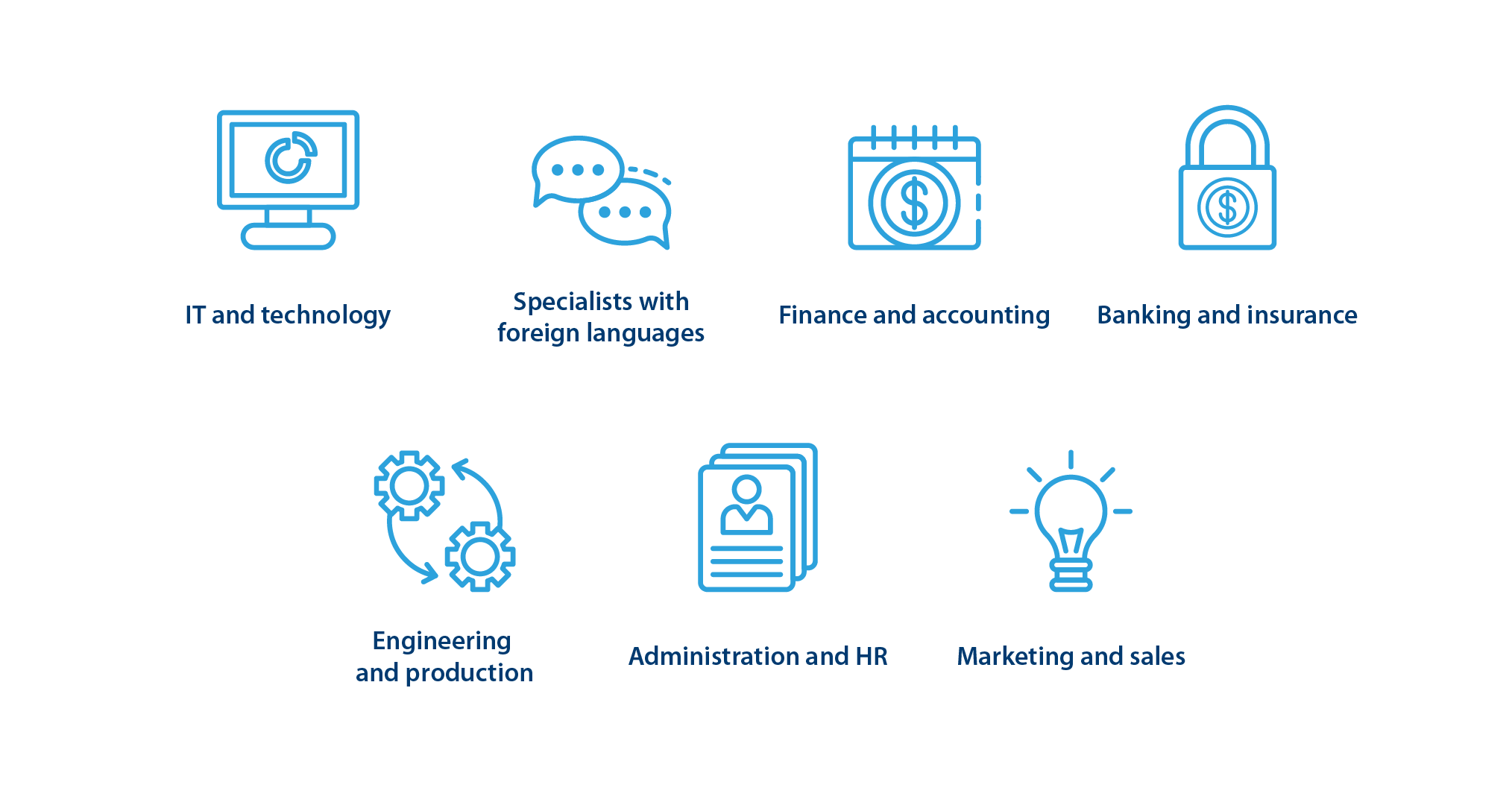 Recruit with Cpl
At Cpl, we provide coherent talent acquisition strategies, build integrated recruitment processes, flexibly adapted to the structure and organizational culture of the client's company. Our knowledge comes from many years of experience on the recruitment market in various business areas. We have specialized teams of consultants who have experience in various business sectors. In-depth understanding of the market allows us to reach the best talents on the market and effectively close recruitment processes.
​
We operate throughout the country, with headquarters in Warsaw and branches in several other Polish cities (Poznań, Kraków, Wrocław). As part of the global Cpl group, we provide a wide range of services tailored to the specific needs of our clients. The combination of many years of industry knowledge and knowledge of the latest market trends allow us to reach and acquire the best talents.
​

​
​

Do you have any additional questions?
​
How do Cpl recruiters work?
Does Cpl provide a guarantee?